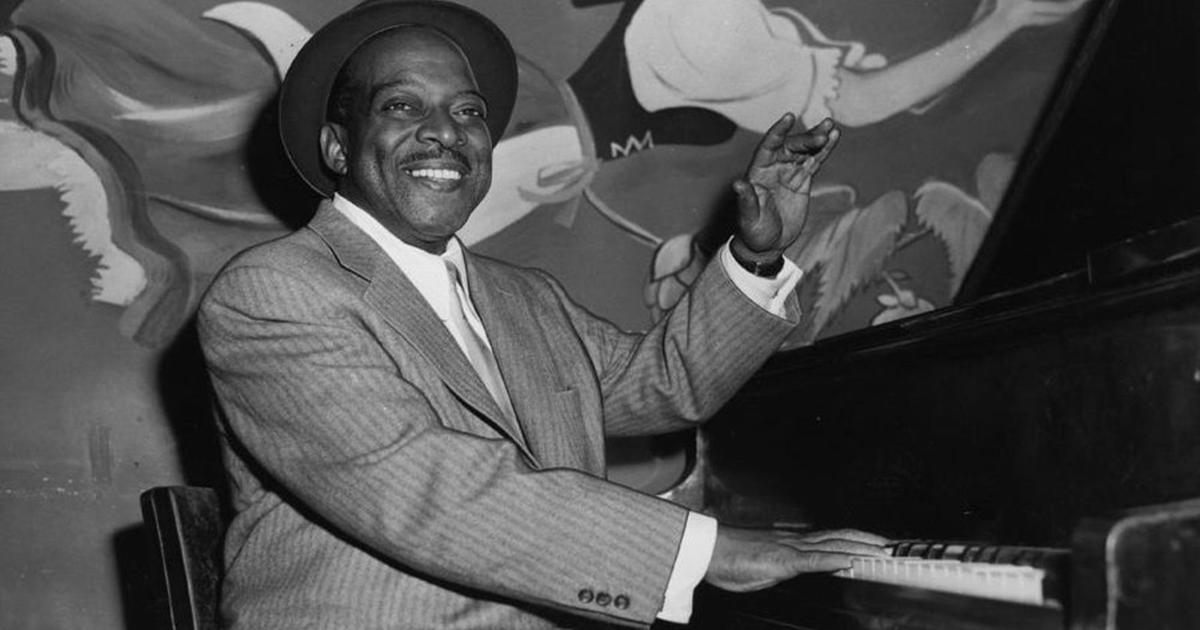 Local Music: Columnist Paddy Fineran reports on upcoming live shows | Music
Sign out
It's time to say goodbye to an old friend. slaughter festival will perform Saturday night at George's Tavern in Racine, along with two other groups. The group "K-Town Kill Pop" marks the frontman Ray Galloit's farewell to the group. Expect a little more fun and good times than usual.
The group will be joined by VenganzA and Grislier. VenganzA is a Racine-based punk metal band that primarily plays original music. Grislier is a group that longtime vet Tony Rogan told me about last year. It's an eclectic mix of punk-influenced music served up by former band members Dick Tater, Hanging Fire, The Haz Bros, Quasi Stellar and Snooky. There is a lot of experience here. There will be a small $5 charge for entertainment.
Slaughter Party, VenganzA and Grislier perform starting at 8 p.m. Saturday night, January 15, at George's Tavern, 1201 N. Main St. in Racine.
Tribute to Count Basie
Say it Southport Sound Big Band to have a few stud musicians in their collective is a huge understatement. The 11-member group specializes in big band jazz, Latin and rock tunes.
For their Wednesday night show at Kenosha's Fusion, it's all about the Count. Southport Sound will tackle one of the most respected and beloved song libraries in the world when they perform the music of the Count Basie Orchestra. You don't know who it was? Here is the short biography: The Count Basie Orchestra has won every respected jazz poll in the world at least once, won 18 Grammy Awards, performed for kings, queens and other royalty and has appeared in several films, TV shows and at all major jazz festivals. and largest concert hall in the world.
The Southport Sound performs songs from the Count Basie Orchestra library beginning at 7 Wednesday evening, January 19. at Kenosha Fusion, 5014 Seventh Ave. in Kenosha.
'Jamming and Rocking'
Here's a new band – but most of you who follow local music will recognize the names involved. Mykal Baas and the delivery men will perform at the Union Park Tavern on Friday night. Join Baas are Eli Eastridge and Maxwell Melendrez, hopefully with another member in the future. According to Baas, expect a lot of scrambling and toggling. These cats are pros.
Mykal Baas and the Delivery Men perform beginning at 9 a.m. Friday, January 14 at Union Park Tavern, 4520 Eighth Ave. in Kenosha.
Indigo Canyon Show
It's time to shed some ink on a place I haven't written about yet. Marci's on Main in downtown Racine will host Saturday night for Indigo Canyon. This will be the full group of Todd Steffenhagen on guitar, bass and vocals, michelle warnecke on bass, guitar and vocals, Jason McNeil on keyboards and vocals and guest drummer Dennis Marshall.
This will be the band's first time to this venue and they'll be bringing plenty of classic rock hits to the party, as well as some new original material. It's a nice, fun, enjoyable thing from a group with good chops.
The full Indigo Canyon band lineup performs Saturday night, January 15 at Marci's on Main, 236 Main St. in Racine.
Dream Bash at the Creative Space
There will be a Dream Bash on Saturday night at Kenosha Creative Space.
The event will feature plenty of indie music of many styles, as well as a healthy selection of vending machines by visual artists. The "dream" part is a relaxing environment with relaxing aesthetics and vibes.
The music will be performed by Loboz, Perception, AUSLIN, WASAIWOW, Lamont Waves, Shaggy No Scoob, Leroy Booker, Luca Mantuano and Brittany Lumley. Visual flicker will be distributed by Garments Corp, Getlitlees Tees, Gabe Sauceda, Cole Stout, Arbitrary Creations and Photography by Nichols Adventures. It only costs $5 for the whole thing, with proceeds going to Kenosha Creative Space.
Dream Bash, featuring numerous musical artists and visual arts and crafts vendors, takes place from 7-11 Saturday night, January 15, at Kenosha Creative Space, 624 57th St. in Kenosha. This is open to all ages.
Sunspot show
I haven't had the opportunity to write my good friend JJ McAuliffe's Pub in a while. The South Side Root Room will have a high-energy pop show Friday night when Madison's Sunspot Return. The trio have crazy skills and super literate lyrics tuned to high octane pulse, all while having fun. The $5 blanket goes to the band.
Sunspot performs from 9 a.m. on Friday, January 14 at McAuliffe's Pub, 3700 Meachem Road in Racine.
sign of the times
Author's disclaimer: Please check with venues and performers before going to shows. COVID is causing a lot of cancellations. With that in mind, if any artists are doing virtual shows rather than in front of an audience, let me know. Thank you.
It's all for this week. Bands, artists, and venues, please send me your gig listings, event posts, bios, Facebook event invites, or anything else you think might be useful for me to write to you. Email me at pjfineran@gmail.com.