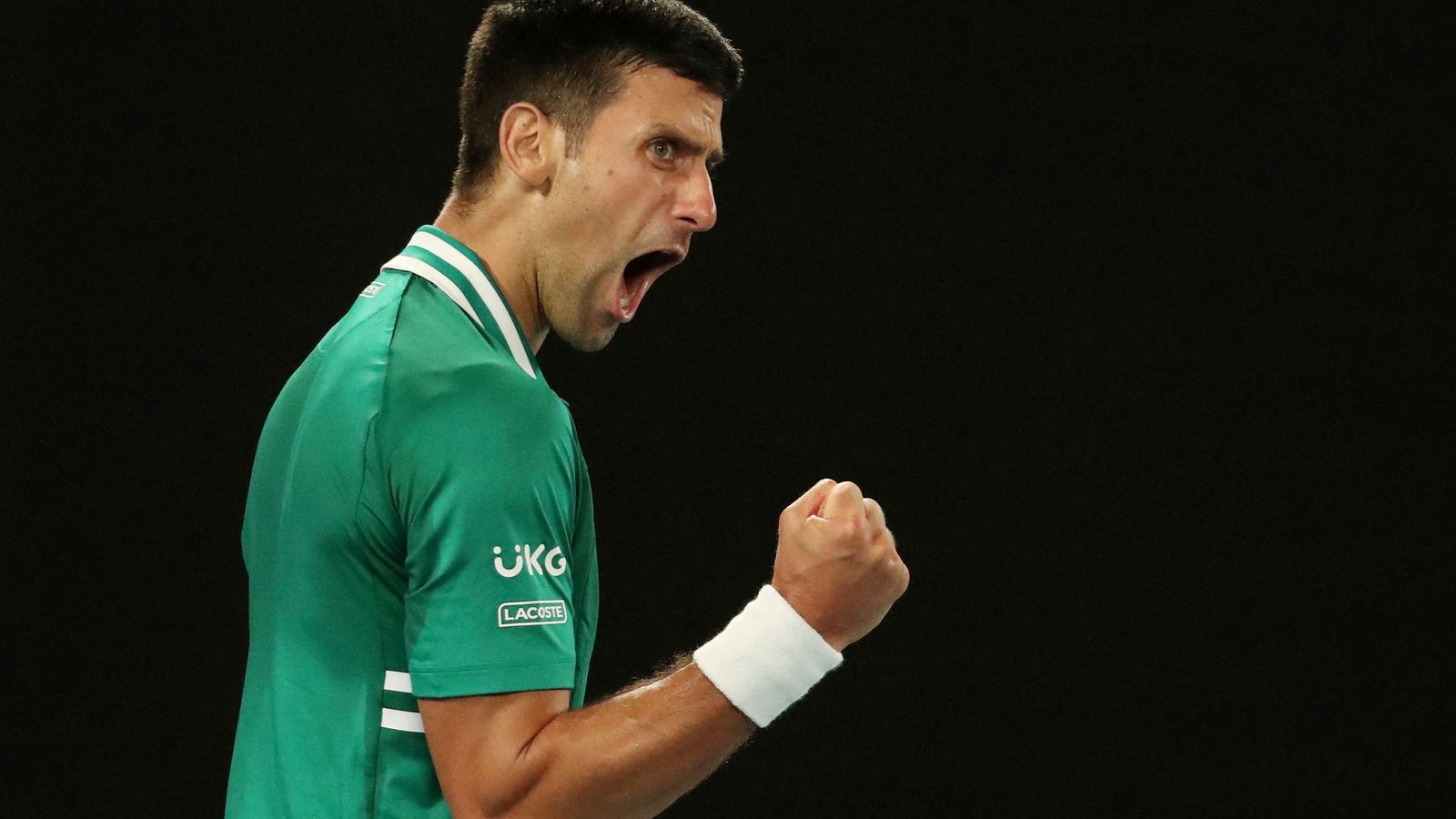 Novak Djokovic's lawsuit shows he tested positive for coronavirus on December 16 as he fights deportation | World news
Novak Djokovic, who is fighting deportation from Australia, tested positive for COVID-19 on December 16, according to court documents.
The world's number one tennis player is in immigration detention after having his visa canceled upon arriving in Melbourne on Thursday.
Djokovic said in his court application that he had a valid visa and medical exemption from the organizer of the Australian Open.
Why is Djokovic being refused entry to Australia – and what are their travel rules?
The virulent critic of compulsory vaccination is currently embroiled in a row over whether he is exempt from the country's COVID inoculation rules.
The request says he received a document from the Home Office on January 1 stating that he qualified to travel without quarantine to Australia.
It was the same day her coronavirus symptoms ceased, according to the filing.
Reports say Tennis Australia has told unvaccinated players they could get a temporary exemption if they've recovered from COVID in the past six months, according to a leaked letter.
Tennis Australia said it did not knowingly mislead players and always urged players to get vaccinated.
The published guidance was based on information on a national government website to which it had been referred by the federal health minister, the association said.
"We have always been consistent in our communications to players that vaccination is the best course of action – not only as the right thing to do to protect yourself and others, but also as the best course of action to ensure that 'They could arrive in Australia, "Tennis Australia said in a statement quoted by local media.
News Corp media said the association released its recommendations last month.
However, the government released a letter showing it wrote to Tennis Australia in November, saying a previous COVID infection was not necessarily grounds for exemption in Australia, as it is in some others. country.
In a video uploaded to News Corp's websites, Tennis Australia CEO Craig Tiley said the organization would be able to share more information once Djokovic's trial is over.